Travelezplus Card Terms and Conditions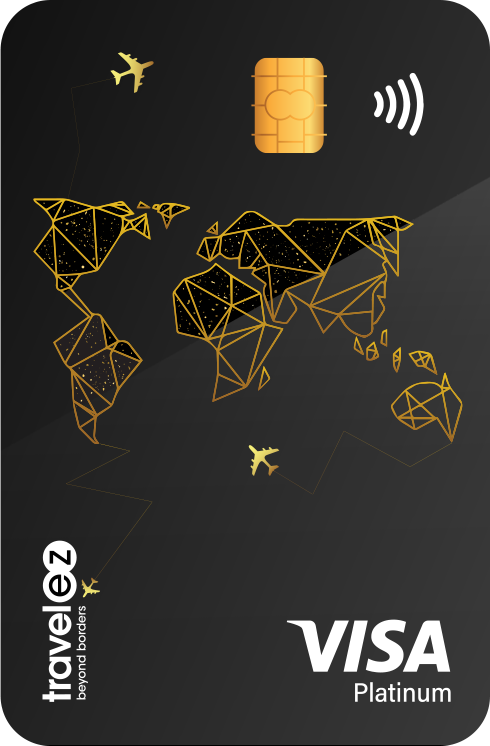 Terms & Conditions
Discounts will be credited to the cards as Cashback only and not as immediate discount.
Cashback will be calculated at the Card Account level.
Cashback will be credited within a max of 45 from the date of purchase of the movie ticket "Cashback Credit Timeline".
The offer is valid only on those categories which are defined as movie theatres by the Payment Network (i.e., Visa).
Only tickets purchased using the POS/Online with Merchant Category Code "7832 – Motion Picture Theatres " will be covered. "Motion Pictures Theatre" would include only Movie Theatre.
Food & Beverages (and other miscellaneous i.e., Parking, Kids Play area etc.) even though bought within the Cinemas using the card shall not be covered.
The cardholder would be billed the complete transaction amount and cashback would appear as credit entry in the Card within the "Cashback Credit Timeline" as mentioned in Point 3.
For calculating the Cashback, the Merchant Settlement Date (the date on which the Merchant/Cinemas close/settles the Point-of-Sale/E-commerce transaction batch to its Acquirer) will only be taken in to account and the NOT the actual date the transaction.
Returned purchases, disputed transactions, credit-refund swindling transaction, unauthorized/fraudulent transactions will not be given cashback under this program.
All applicable taxes, duties, fee, VAT etc. of whatsoever nature in connection with the Cashback facility will be borne solely by the cardholder.
AFEX shall be entitled at its sole discretion to reverse any cashback inadvertently credited to the card account without any prior intimation whatsoever.
The category of Cashback – Motion Picture Theatres can be change at any point of time. Any such change will be informed to the card member through communication of the same in AFEX website only. 13. Cashback of 50% on actual movie ticket cost will be credited with a maximum cap of AED 20 per ticket.
Cashback of maximum value of AED 20 will be considered as 1 ticket.
Cashback of maximum value of AED 40 will be considered as 2 tickets.
Total cashback per customer per month capped at AED 40.
A customer can avail a maximum of two (2) tickets per month or AE 40 under this offer.
Al Fardan Exchange shall have the rights to amend, change the offer terms including the offer value, recall, stop, cancel this offer any time during the offer period without any reason(s) and/or communication to the customer.
AED 2,000 monthly eligibility spends will only be considered on the General Merchant Segments including a few of below mentioned Specific Merchant Segments namely

• Government and Utility – 4111, 4121, 4131,
• Transport – 4784, 7523
• Education
• Petrol
• Insurance
• Supermarket
• Quick Service Restaurant
• Auto Dealer

Merchant Segments not mentioned above are not considered to be part of the eligible spend segments.
Customers will be required to purchase the movie tickets in full from the cinema's box office counter or online (Mobile app/Ecommerce)
his offer cannot be clubbed with any other offer of the Cinema or Scheme/Visa.
Tickets purchased during Visa's direct offer with Cinemas in UAE (E.g.: Buy 1 Get 1 Movie tickets on Sunday at Vo Cinemas) cannot be clubbed with this offer.
All purchases of cinema tickets are subject to cinema terms and conditions such as rating and other policies enforced by the participating cinemas.
Card should be Active at the time of crediting the movie cashback offer.
For all disputes Customer to mail across the scanned copy of the ticket to support@travelezcard.com based on which AFEX Management to take a decision to credit the cashback or not.