Prevent Fraud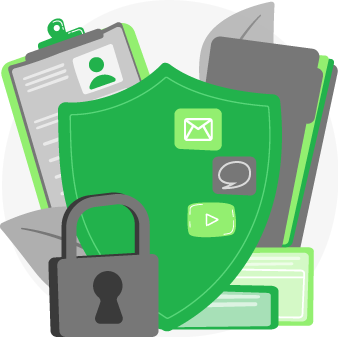 FRAUDSTERS COULD BE TARGETING YOU!
Prevent and Fight Fraud
At Al Fardan Exchange, we take great care to protect our customers from any type of frauds. We would, thus, advise you not to respond to any communication asking you to provide your personal data/bank/card information. Any such request is a Phishing activity intended to steal money from you.
How to identify frauds
Fraud can be committed in different ways and different settings, common mediums include:
Phone calls
SMS
WhatsApp
Email
Social media
Protect yourself from Unauthorized/Fraud/Suspicious transactions
If you notice any suspicious/unauthorized/fraud transaction(s), please immediately report the details to us through:
Al Fardan Exchange Customer Service number: 600522265. Select option "0" to speak to an agent.
Or you can also send an e-mail at:fraudprevention@alfardanexchange.com
Some tips that will help protect you against Fraud.
Never send money to someone you have not met in person and confirm emergency situations are real before sending money
Remain vigilant and do not share sensitive personal details with anyone
Report suspicious activities to the relevant authorities immediately
Use secure internet connections
Confirm the credentials of the person contacting you
Don't click on suspicious links
Never send money to unverified sourcessuch as online purchase, Anti-virus protection, deposit or payment on a rental property, claim lottery or prize winnings, pay taxes, donation to charity, Mystery shopping assignment, Job opportunity, Credit card or loan fee, Resolve an immigration matter
Types of Fraud
Email
Fake email from bank claiming that the account is frozen for security reasons and that the customer should call a number found in the email.
The person picking up the phone will grab the customer's details giving the fraudsters access to the customer's bank account/details
Lottery
Fake message from Al Fardan Exchange claiming that a person has won a certain promotion
Fraudster will require some information which they will use to access to accounts
These messages are being aggressively shared and Al Fardan Exchange has been warning the general public against them for years
Phone Fraud
Fraudsters will pose as bank employees
They will claim that your account is frozen
They will ask for personal information
They will connect you to an automated system that will ask for your card details and security code
They will send you a SMS under the name of a law enforcement with a "OTP" to try establish legitimacy
Your bank/law enforcement would never ask for your personal details
Never share your One Time Password (OTP) with anyone, they can commit fraud if they have it
Social Media Fraud
Fake accounts on social media channels, impersonating Al Fardan Exchange with logo's, banners & posts to confuse customers, may send across friend requests or claim campaign winners, do not fall for such
Data privacy
Emirates ID number, date of birth, bank account details and much more can be breached by fraudsters
Fraudsters will use this information to hack into your bank accounts, social media accounts etc.
You can also reach out to your issuing bank and below police authorities to report fraud on Fraud/Unauthorized Transaction(s).
Dubai Police

Toll-free number 901
Abu Dhabi Police

"Aman" service hotline at 800-2626