Privacy Policy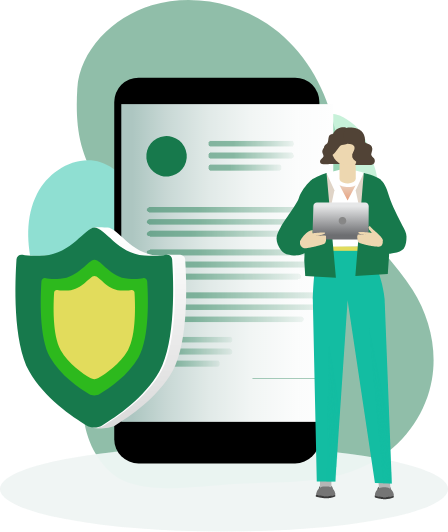 Al Fardan Exchange is regulated by the Central Bank of the UAE
Protecting your privacy and the confidentiality of your personal information has always been fundamental in the way we do business at Al Fardan Exchange.
Our privacy policy informs you of the ways we help protect your privacy and the confidentiality of your information.
Definition:
"We", "Our", and "Us", means Al Fardan Exchange
"You" and "Your", means the person visiting this Site and using our services.
Non-public Personal Information is any data or information considered to be personal in nature and not subject to public availability. Any collection of such information by us is to provide the best form of service to you. Hereafter, we will refer to Non-public Personal Information merely as 'Information'
We collect, use and disclose the following information:
Your personal information that you provide while registering for a product including but not limited to your name, date of birth, nationality, address, email, and phone number
Information about your transactions with us, or other parties, such as card balance, payment history, parties to transactions, and card usage
Information we receive from a consumer reporting agency, such as verification of your identity and credit worthiness
We collect this information to better deliver quality products and services to you, improve your experience when browsing our website, customize your profile in our Site, and to send updates on our products, services and promotions that are tailored to your needs.
We may also track user behaviour on our website in aggregates, but not associated to any particular user, for our own operational use that will help us enhance design, layout and functionality of our website.
Cookies on the Site may be used to track returning users to better customise their user experience and site/profile appearance. A cookie is a small file or part of a file stored on a Web user's computer, created and subsequently read by a website server, and containing personal information (such as a user identification code, customised preferences, or a record of pages visited)
Our Security Measures:
We value your trust and commit ourselves to protecting the security of your information. That's why we employ reasonable security measures consistent with standard industry practice to help protect against public access to personally identifiable and account activity information collected on and used by us at this Site.
We have security measures in place to help protect against the loss, misuse and alteration of information and its transmission through this website. Among other measures, we use the SSL protocol to encrypt information transmission to and from our website.
We also implement operational, procedural, and personnel safeguards to protect your information and make sure that no one outside of Al Fardan Exchange has access to this information. In order to help maintain the security of your information, you should protect the confidentiality of your user name and password.
Changes to This Privacy Policy:
Do note that we may from time to time, partially or entirely, change this privacy policy, and add or omit parts of it without any previous notice. Therefore you should regularly visit our website and make sure you have read the latest privacy policy we have posted. Your continuing visit of this website will mean that you have read and agreed to the latest privacy policy.
Further Inquiries:
If you have any questions regarding our privacy policy or the practices of this Site, you can contact us at 600 522265 or send an email to exchange@alfardangroup.com