Terms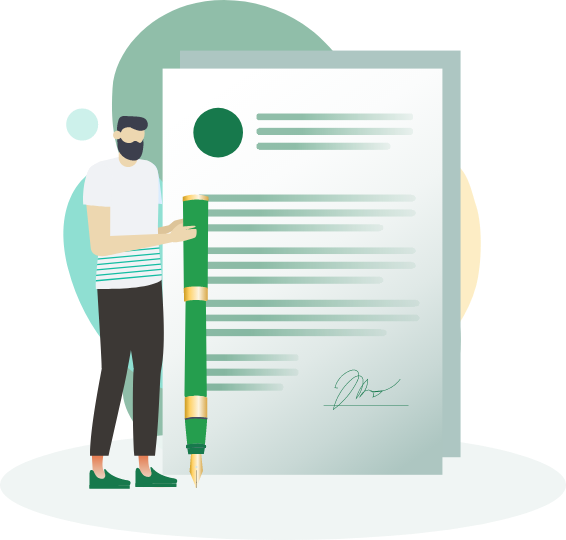 Al Fardan Exchange is regulated by the Central Bank of the UAE
These terms and conditions are governed by the laws of the Dubai International Financial Centre. In the event of any dispute arising out of or in relation to these terms and conditions, the Courts of the Dubai International Financial Centre shall have exclusive jurisdiction.
General provisions
The Terms and Conditions listed below govern the access and use of our website (hereinafter called "the Website") and mobile phone application ("the Application") that enable you to transfer money ("the Service").
You hereby acknowledge and agree that the English language version of these Terms and Conditions is the applicable version for all languages. Any other language version we may provide is for guidance purposes only. Any dispute or claim arising out of or in connection with the present Terms and Conditions or their subject matter or formation (including non-contractual disputes or claims) will be considered in relation to the English version only.
In the present Terms and Conditions, the terms "AFEX", "we", "us", "our" refer to Al Fardan Exchange LLC and "you", "your" refer to any person who accesses and/or uses the Service as a Sender.
It is important that you understand that access and use of the Service is conditional on your acceptance of the present Terms and Conditions. At all times, may you request to receive a copy of these Terms and Conditions via post or email. Please send an email to customercare@alfardanexchange.com or download it from www.alfardanexchange.com
Please note that the Terms and Conditions are subject to periodic changes at the sole discretion of Al Fardan Exchange LLC.
Definitions
In the present Terms and Conditions, the below terms shall have the following meaning(s):
"Application" means an AFEX mobile phone application operated by Al Fardan Exchange LLC to provide online money transfer services and the related information.
"Compliance Officer" means one or more members of staff at AFEX who is responsible for compliance with Money Transfer Regulations, anti-money laundering legislation and other applicable laws.
"Fees" means the charges and fees we charge to you for the Service, as applicable, in accordance with the prices or rates that we communicate to you before we issue a Confirmation, or as provided in these Terms and Conditions;
"Force Majeure Event" means any of the circumstances beyond our control
"FX Spread" is where you pay for a transaction in one currency and it is paid out in another currency, we apply an FX spread. The FX spread is the difference between the exchange rate we buy the currency in and the exchange rate we are able to provide to you and we communicated it in the order confirmation and it covers our costs plus a small margin.
"Malicious Code" means computer viruses, Trojans, software locks, drop-dead devices, malicious logic or trap door, worms, time bombs, corrupted files or other computer programme routines that are intended to delete, disable, deactivate, damage, detrimentally interfere with, surreptitiously intercept or expropriate any systems, data, personal information or property of another;
"Money Transfer Regulations" means the applicable laws of the United Arab Emirates and/or of the country where funds are intended to be received.
"Prohibited purpose" means any unlawful purpose (whether such illegality arises in the country from which the funds are transferred or where they are intended to be received or in any territory with jurisdiction over the Sender or the Receiver) including, without limitation, the transfer or receipt of payment for illegal activities, the transfer of funds which constitute proceeds of crime or money laundering under the Proceeds of Crime Act 2002 or which are obtained by illegal activity, the transfer of funds for the purpose of funding illegal activity, the transfer of funds for the purpose of avoiding the seizure of such funds by law enforcement authorities or under orders of any court of law, and any transfer of funds without the permission of their owner;
"Beneficiary" means the person who receives (or intends to receive) the money through the Service,
"Reference Number" means the unique transaction number, which will be issued to you and which the beneficiary will be required to provide to our partners in order to receive the amount transferred,
"Sender" or "Remitter" means the person who initiates the carrying out of a money transfer through the Service,
"Transaction" means every money transfer that you initiate using the Service and/or every other use that you make of the Service,
"Website" means the website www.alfardanexchange.com operated by AFEX to provide online money transfer services and the related information.
Your responsibilities and obligations
You will not use the Service unless you are at least 18 years old.
You will have to pay the total amount and charges in AED as indicated on the transaction.
You shall comply with these Terms and Conditions as well as with any applicable laws, rules and regulations.
In relation to your registration and use of the Service you will:

provide us with accurate, current, complete and true evidence of your identity and any additional information or evidence we may require confirming your identity.
supply us with all information and documentation we may ask in order to process your transfer and to comply with any legal requirements applicable to us or to our partners.
update all information you provide to us to keep it accurate, current, complete and true.
not use the Service for or in connection with any Prohibited Purpose or attempt to tamper, hack, modify, overload, or otherwise corrupt or circumvent the security and/or functionality of the Website and/or the Application or to infect it with any Malicious Code;
not open more than one registered account with us.
use the Service to send money only to people that you know personally or to pay for goods and services purchased from suppliers of whom you have sufficient knowledge and whose identity you verified. You acknowledge that we have no control over the suppliers or over the goods and services for which you use our Services to make payments and we have no responsibility for the quality, safety, legality, or the delivery of such goods or services to you.

You understand and accept that:

We are legally obliged to retain information about our customers and the Transactions that we process for up to 5 years after termination of our relationship with you or as may be required from time to time by applicable law or by any regulatory authorities;
All currency converted as part of the Service will be converted using our rate of exchange as communicated to you during the transaction and a FX Spread may apply. We reserve the right to make changes to our rate of exchange at any time without providing notice.
Some countries may impose minimum and maximum thresholds in relation to the amounts that can be sent through our Service.
You will be liable to us for all losses which we suffer or incur in relation to any fraud or fraudulent activity by you or any breach of the Terms and Conditions by you.
You must contact us as soon as possible if you believe or suspect that a Transaction was not executed properly or that the amount has not been received or was only partly received.
It is your responsibility to inform the Beneficiary of the information he/she will need to provide in order to collect the money you transfer through the Service (such as photographic identification, the exact amount of remittance and the Transaction Reference Number).
Fees and payment methods
The prices for the Service consist of FX Spread and the Fees.
Our Fees might vary from time to time, but changes in the Fees will not apply to any orders in respect for which we have already sent you the Confirmation.
You can pay through various options specified below:

Bank Transfer
Net Banking (UAEPGS)
Pay at any AFEX Branch
Prepaid Cards; Travelez, E-money or PayEz.

Please note that additional charges might apply based on the type of payment method selected.
We are not liable for any additional fees that the banks (either on the sending or receiving side) may charge.
Promotional Discounts on our Fees may be available through promotions that we or our partners may offer from time to time. Promotions are subject to terms and conditions and will be honoured in accordance with their published terms.
Cancellations and refunds
You can request for cancellations and refunds by emailing us at customercare@alfardanexchange.com.
Please note that cancellations and refunds would be processed at the discretion of AFEX.
Cancellations or Refunds can take up to 14 business days to be processed where accepted and this solely depends on the counterparties which are beyond our control.
Additional charges might apply for cancellations and refund requests.
The channel of refunds would be decided by AFEX depending upon the payment method you have used during the original transaction.
Confidentiality/ Privacy
As a fully regulated institution under the Supervision of the Central Bank of the UAE and with a purpose of providing the Service we are bound by the legal requirements to obtain, verify and record information about our customers. Therefore, we may request from you or consult any legal sources to obtain your personal data and required KYC information when offering the Service to you.
Your personal information will be treated and processed securely and strictly in accordance with applicable data privacy and protection laws and regulations.
Customer information will be treated as confidential, unless where it is already public knowledge or where it becomes public knowledge through no fault of our own.
We may disclose customer information if we are required to do so by law, by our financial partners in order for them to fulfil their regulatory obligations, by court order, by any statutory, legal or regulatory requirement, by the police or any other competent authorities in connection with the prevention or detection of crime or to help combat fraud, money laundering and terrorism financing. We may also report suspicious activity to appropriate competent law enforcement or government authorities.
Please refer to our Privacy Policy document available on our website www.alfardanexchange.com.
Complaints, Feedback or Suggestions
You can email us or contact us as below:
Please note that the updates to Transaction Complaints might take up to 15 business days depending upon the response time from counterparties.
Written communications
Applicable laws and regulations require that some of the information we send to you or communications between you and us should be in writing. You agree to receive such written communications electronically. You also agree that electronic means of communication shall be effective for the purpose of the Contract between you and us. The foregoing does not affect your statutory rights.
Terms & Conditions
For Transactions made at the Branch
Currencies once exchanged will be bought/sold only at our prevailing buying/selling rate
Please count your money before leaving the counter. We will not be responsible for any claims whatsoever afterwards. Errors & omissions are excepted
Transfers will be considered as executed unless any claim contrary to this is received from the remitter within 3(Three) months from date of remittance
Refund against cancelled drafts, transfers or any other remittance transactions returned unpaid for whatsoever reason will be made at prevailing buying rate or purchase rate whichever is lower
Re-issuance/Replacement of remittance transactions for whatsoever reason will be subject to our charges and rate difference as applicable
Our exchange or our agents will not be responsible and liable for any delay, mistake, omission and loss caused due to system issues and force majeure events which includes, without limitation, acts of god (such as hurricane, flood, earthquake, volcanic eruption, etc.), war, strike, riot, fire or any other circumstances beyond our control
Correspondent/intermediary/beneficiary Bank's charges are applicable in some countries and transfer will be subject to such charges at the receiving end
All transactions will be subject to the AML/CFT laws, regulations, standards and policies issued by the Central Bank of UAE and other international organizations/bodies. All KYC information/documents must be provided as per requirements of local and international KYC regulations and standards we guarantee the confidentiality of all KYC information/documents submitted by the customers
Any of the valid and original ID's must be presented at the time of transaction processing.
Valid ID's include Emirates ID, Passport with Valid Visa and GCC ID for GCC Nationals
Please check & Confirm correctness of the transaction details before making the payment
Call our call center 600 522265
Warning
Additional fees may be levied by the correspondent bank/financial institution or entity providing financial services to the beneficiary of remittances.

Penalties and Fees may be applied if there is a customer error or omission in providing correct or incomplete information for remittances

This product/service may be affected by changes in foreign currency exchange rates.

The actual time to complete a transaction may differ from estimates due to increased scrutiny of transactions by the correspondent bank/financial institution or entity providing financial services to beneficiary of remittances.